4-H Membership Re-Enrolling or Enrolling for 2020
Find this article at:
go.ncsu.edu/readext?648120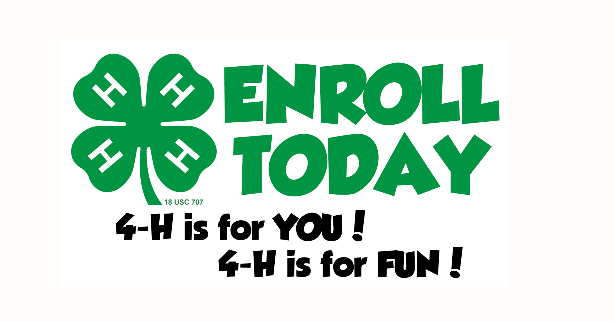 If you enrolled in NC 4-H in 2019 you will have to re-enroll in 2020 to remain active. Each year on January 1, 4-H begins a new program year which means our 4HOnline system must be updated for our 4-H members and volunteers to remain active. If you did not create your membership family profile in 2019 you will need to go onto 4HOnline and create your account. Follow the links below to re-enroll to remain active or to create your new enrollment. Remember this is for members and volunteers.
Effective January 1, 2019, only youth members and 4-H volunteers who are enrolled in 4HOnline will be considered active members and / or active 4-H volunteers.
In order to participate in 4-H club activities, events, programs, and trips you must re-enroll or if you or new to 4-H you must enroll using the 4HOnline system. If you have an existing Family Profile please take a few minutes and make any necessary updates (new address, changes in clubs, medical information,etc.) during the re-enrollment period which begins each year on January 1st. The website can be found at N.C. 4HOnline .
For members and volunteers that have an existing 4HOnline account
. Use this link
N.C. 4HOnline
to update your family profile, review and update youth member/volunteer information as directed. 4HOnline will take you through each of the sections step by step. Some sections of the application will just ask you to review for changes others must be completed annually. After you have updated your information click "Enroll for 2020." Your membership information will be sent to your county 4-H office for review and approval. It should only take a few minutes to update your information. Here's the link to the
N.C. 4HOnline
system to begin re-enrollment and here is a link to the
Re-Enrolling in 4HOnline
guide.
For new members and volunteers that do not have an existing 4HOnline account
. Use this link 
N.C. 4HOnline
to set up your family profile, add your individual 4-H members and/or volunteers. Here is a link to
Setting Up a New Family Profile to Enroll in 4-H
guide to give you step by step instructions on completing the process of enrolling new members/volunteers.
N.C. Cooperative Extension, Cherokee County Center looks forward to our new and returning 4-H youth and adult volunteers participation in the 4-H program. If you need assistance during any part of the 4H Online enrollment or re-enrollment process or have questions about Cherokee County 4-H please contact Shannon Coleman by email
shannon_coleman@ncsu.edu
or call (828)837-2210 ext. 4.