West District 4-H Horse Show & Open Horse Show Coming Soon!!!
Find this article at:
go.ncsu.edu/readext?517442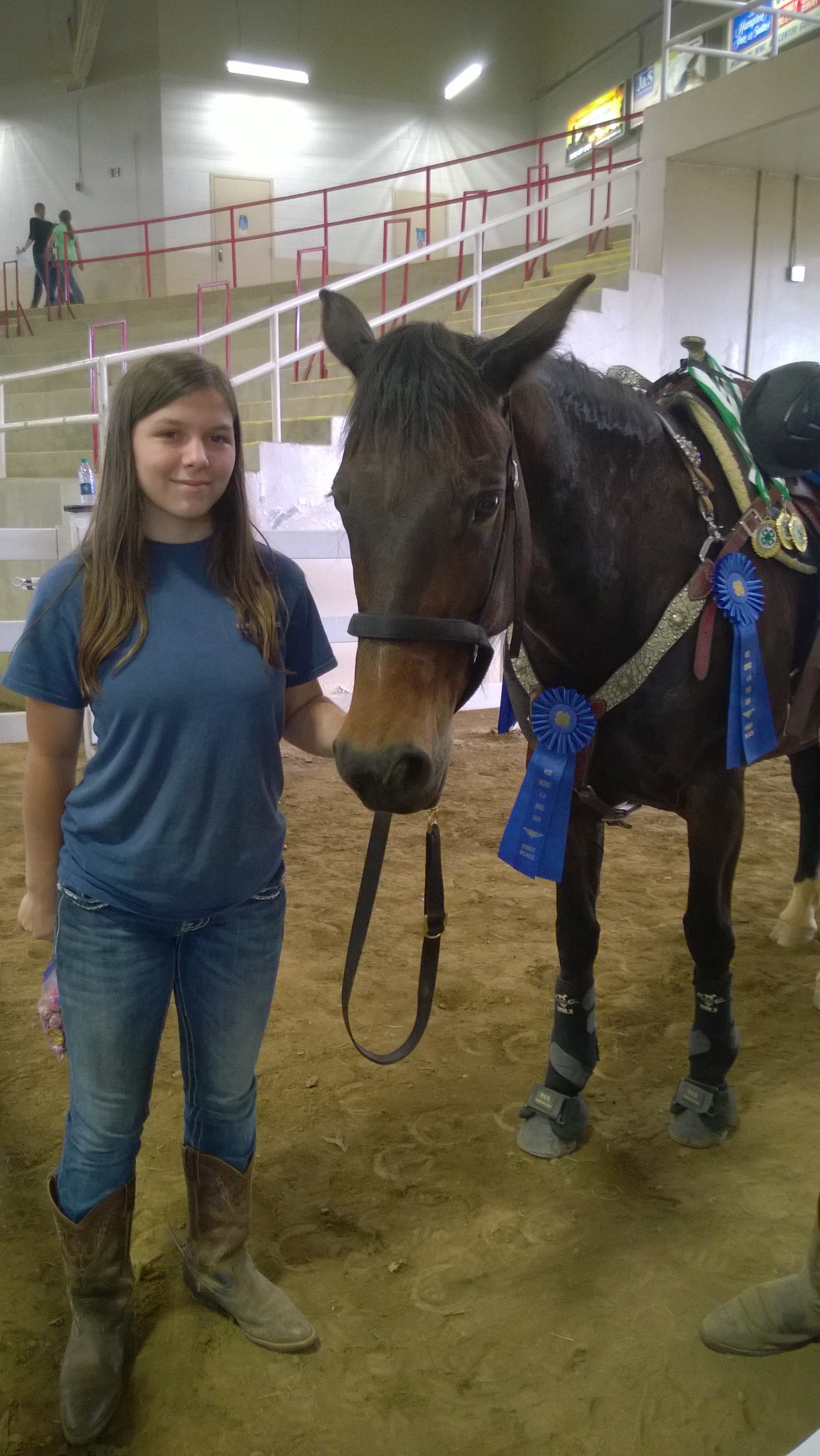 We are happy to announce the 2018 West District – North Carolina 4-H Qualifying Horse Show at the WNC Ag Center in Asheville, NC. The show will begin on Saturday, May 5, 2018, at 3 p.m. with Ranch Division Classes. The Opening Ceremony will start at 7 p.m. Saturday. This will be followed by the remaining Ranch Division Classes and Pleasure Pairs. The Qualifying Classes will resume at 8 a.m., on Sunday morning. Please contact your local N.C. Cooperative Extension office for more information and to receive a show packet.
West District 4-H Horse Events is also hosting the WNC Open Horse Show and Dressage show, which will be held on May 5th. Please note that horses competing in the 4-H Qualifying Horse Show must not be ridden by an adult once the
Qualifying Show begins. Please contact your local N.C. Cooperative Extension office for the class lists and the schedule.
The WNC Open Horse Show is separate from the 4-H Qualifying Show. Participation in the Open Show does not qualify anyone for the State 4-H Horse Show. Exhibitors may register for the Open Show on site, the day of the show, with the exception of Dressage, the pre-entry form is included in the packet available at:  West District 4-H Horse Show & Open Horse Show Packet. 4-H enrollment is not required to participate in the Open Show or to ride dressage tests. West Qualifying 4-H Horse Show competitors must meet county 4-H eligibility requirements.
Competitors must qualify in one of the four (4) state qualifying shows in order to compete in the NC State 4-H Horse Show. Exceptions are invitational classes.
The 4-H Qualifying Show requires pre-registration to avoid a $25 late entry fee. The postmark deadline is April 16, 2018. Please pre-register for at least one class, by sending in the entry form, and other necessary forms on the checklist, along with your payment. Classes may be added upon check-in and may be added
during the show no later than three (3) classes prior to the one you wish to add.
Coggins check, shavings pick-up and sales, and pony measuring will be at the Blue Barn on Friday afternoon from 6–8 p.m. and Saturday 7 a.m.–3 p.m. Please call Lisa 828-403-6566 if a pony must be measured at a different time. Please do not wait until the last minute for pony measuring. Ponies must be measured before registering with the show office. (exceptions: ponies showing exclusively in
Speed Events, Short Stirrup, Little Britches divisions, and ponies with permanent USEF or NCHJA cards).
We look forward to seeing you for both shows. If you have questions not answered in the packet contact:  Lisa Mackay 828-403-6566 or Debra Johnson 828-691-3247 – for 4-H Qualifying Show. Carrie Britt 828-423-4692 or Rachel Browning 828-448-2098  for the Open Show.
A separate Pre-Entry form is in the packet for Dressage. Dressage is part of the Open Show on Saturday. Please pre-register for those tests with the registration form included in the packet. Dressage ride times will be pre-assigned. Please postmark by April 16, 2018, (separate check please). There are limited time slots available. They will be filled on a first come first served basis. Assigned ride times will be emailed to exhibitors.
The WNC Agricultural Center is one of North Carolina's premier horse show facilities. We hope to see you there!