West District 4-H 3-Day Horsemanship Clinic Coming Up Soon!!!
Find this article at:
go.ncsu.edu/readext?415437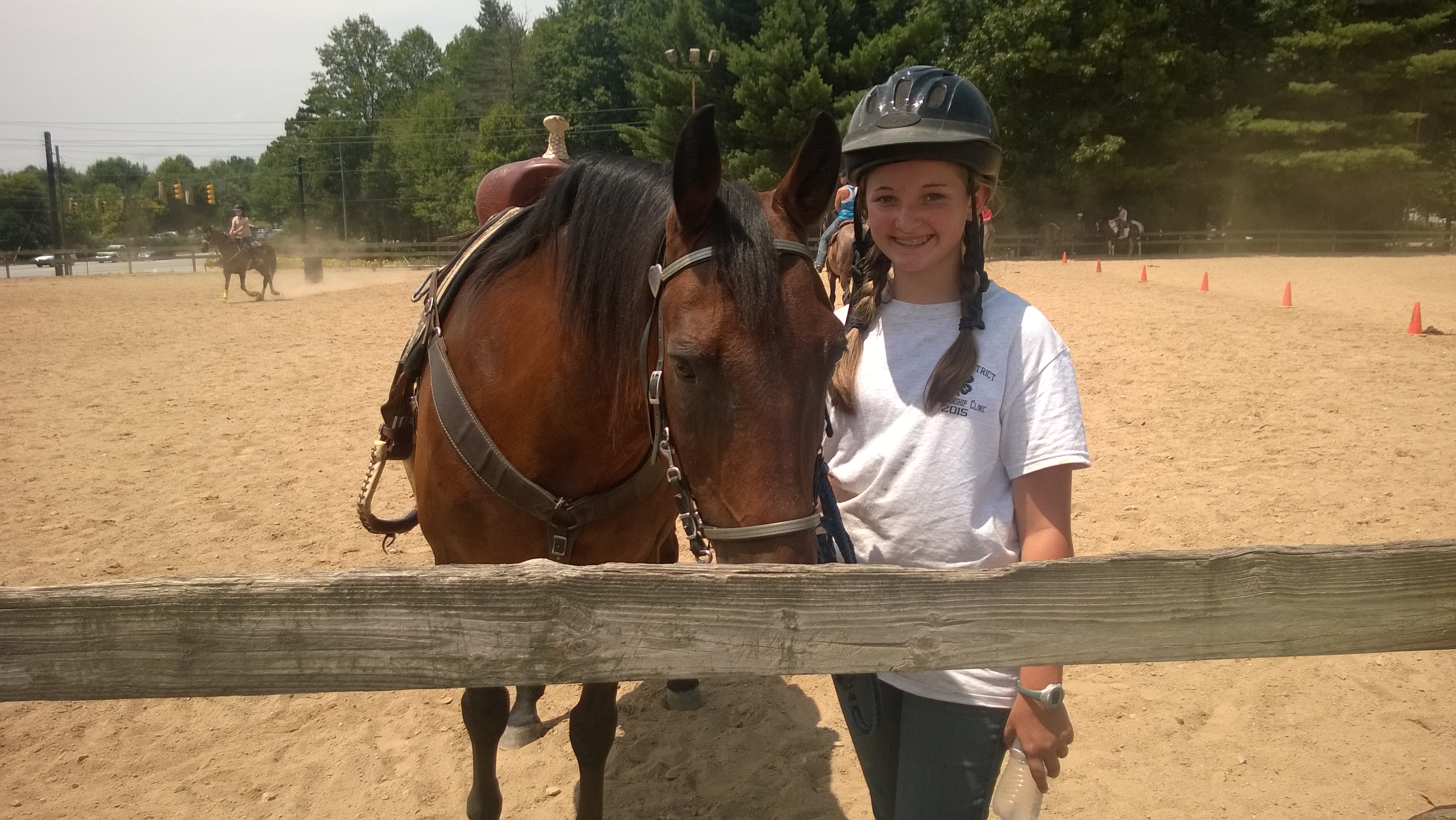 The West District 4-H Horsemanship Clinic will be held at the WNC Ag Center in Fletcher, NC on Monday – Wednesday, June 27 – June 29, 2016. You will receive professional instruction and have lots of opportunity to participate in horseback activities, a picnic, social time, and recreation for $80.00.
This horsemanship clinic is designed for youth to increase their horsemanship knowledge and riding skills. Each child brings his/her horse. Throughout the three day clinic participants will receive instruction in riding classes by selected disciplines. Whether you are a beginner, intermediate, or advanced rider, this clinic has something to offer you!
Participation priority will be given to current 4-H members. We will accept entries on a first come first serve basis until June 15, 2016. To attend, youth must be 9-18 years old (as of January 1, 2016). Each participant must have an accompanying parent or adult volunteer, (age 25 or older), with them throughout the entire clinic. Adults may chaperone more than one youth (if youth are age 9 or older) but must be available throughout the entire experience. Cloverbuds attending must be 5-8 years old (as of January 1, 2016) and MUST have a parent or guardian with them any time that they are handling a horse. Participants may register for only one riding discipline and only one horse per participant will be allowed. Lodging will be on your own. Trailer/camper hookups are available for $25/day. There are numerous hotels located in the area.
Check-in time will be Sunday, June 26, 2016 beginning at 7:00 p.m. and Monday, June 27 from 6:30-8 a.m. at the main McGough Arena. Please enter the Ag Center through GATE 1. Remember to stop for a Coggins check before unloading your horse. Schedule for each day will be posted at the registration desk. All horses must have a current negative coggins before being allowed to unload at the WNC Ag Center grounds.
**There will be a MANDATORY safety meeting each morning at 7:30 a.m. in the main arena for participants and parents.***
Tuesday evening we will have a catered picnic supper. The picnic is included with the registration fee for paid participants. We are asking for $10.00 per guest. If you need extra meals for guests, please fill this information out on your registration form.
For more information you may contact:
Clinic Extension Agent Advisor, Shannon Coleman, shannon_coleman@ncsu.edu or call 828-837-2210 ext 4.
Or Horsemanship Clinic Coordinator: Colin Corbett 828-446-0329