Cherokee County 4-H Teen Leader's Attend Teen Retreat
On April 23 and 24, eight 4-H teen's from Cherokee County attended the West District 4-H Teen Retreat at Blue Ridge Assembly YMCA Camp in Black Mountain, NC. The youth that attended were Grace Henderson, Hannah Smith, Aisha Booze-Hall, Alyssa Marescalco, Emaleigh Madrigal, Brittany Harrelson, Chloe Harrelson, and Michael Hopkins. The youth participated in educational workshops on many different topics, including a workshop on proper soft skills when introducing yourself to a future employer. At every 4-H Teen Retreat, youth participate in a community service project. This year the teen's put on their work gloves and helped clean up and spruce up the outdoor area's around the Black Mountain Children's Home. Our youth worked very hard and loved being able to help make the lives of other children and teens better through their giving of time and energy. Youth also participated in the 4-H Spirit Stick competition with counties competing to see who had the most 4-H spirit and Cherokee County brought home the spirit stick. During Teen Retreat, we also hold our district 4-H officer elections. Michael Hopkins ran for West District 4-H Council Secretary/Treasurer and was elected to serve in that position which will start in July 2016 and run through July 2017. Congratulations Michael!!!!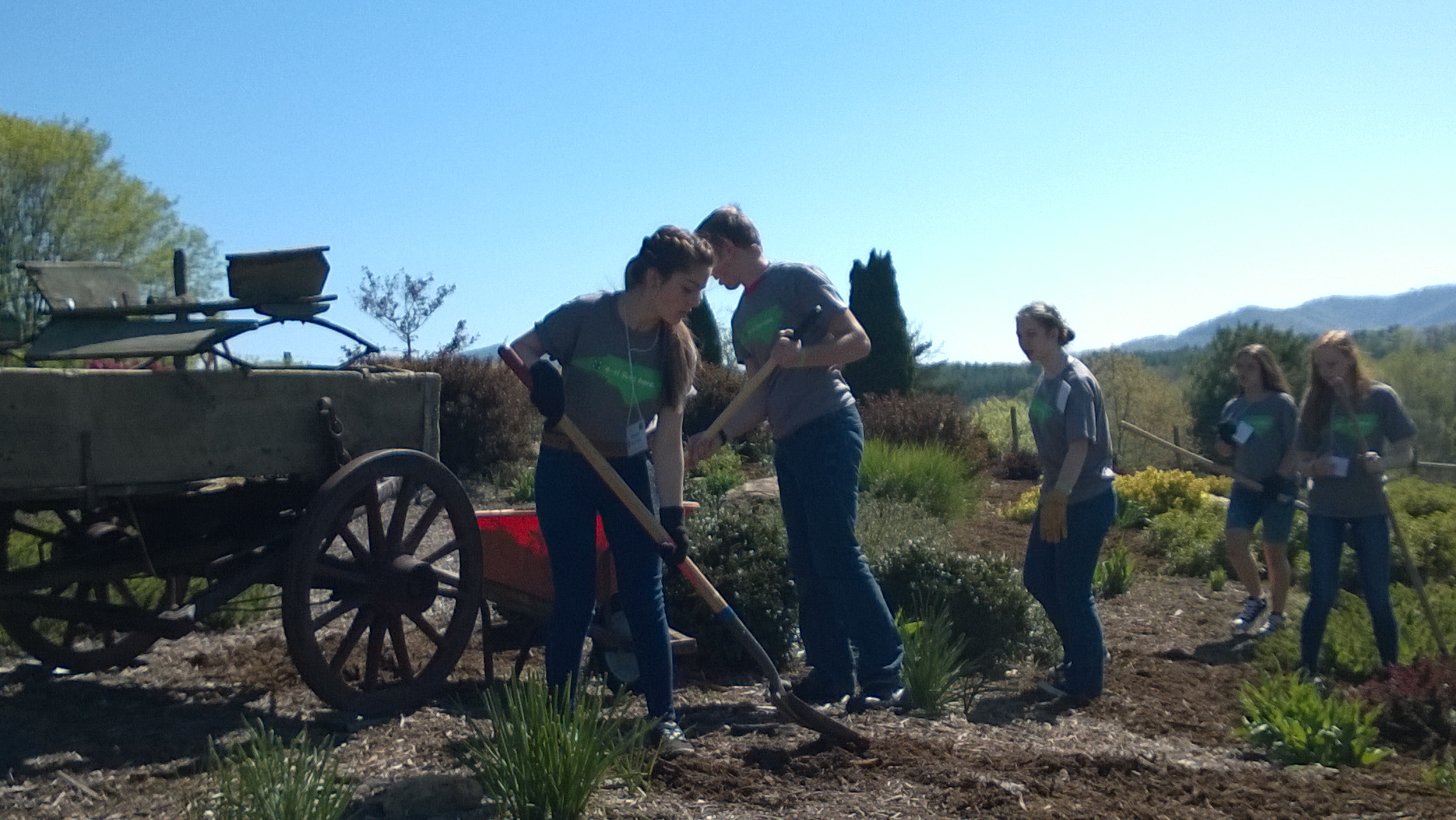 Youth that attended teen retreat have plans to go to 4-H Congress in July to gain even more leadership skills and have tons of fun with 4-H. If you would like more information about teen programs and how to join in on the fun please contact Shannon Coleman, at shannon_coleman@ncsu.edu or 828-837-2210 ext 4.