Scott Hogsed Day Is Saturday, August 22, Register NOW
We are so excited that this is our 1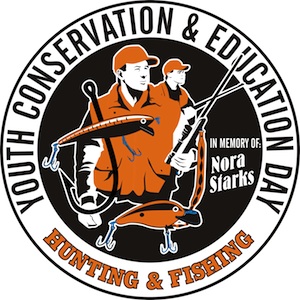 1th year of putting this wonderful event on. Look for some great stuff to be given away as well as some new educational booths at the event. We hope you come out to have a lot of fun and learn some cool stuff about outdoor activities.
The Scott Hogsed Memorial Youth Conservation & Education Day began when some hunters, anglers and youth group leaders, in far Western North Carolina, decided to try and get kids away from video games and television to show them the beauty and opportunities of the outdoors. They decided to hold the free annual event that would showcase a variety of activities, presented by experts, with an emphasis on fun and safety.
Youth Conservation Day was born in 2005 with a special namesake, Scott Hogsed. Scott was an enthusiastic, energetic 14-year-old who spent as much time as he could hunting and fishing. He lost his life in a vehicle accident returning from a camping trip in 1984.
Each year we honor a different youth that loved the outdoors. Whether it was Scott who loved to just be outside hunting, fishing and camping to Justin Nichols who would have rather been fishing then anywhere else, to Nora Starks, who was happiest when she was riding her horse, they all loved being outside enjoying what nature has to offer. Last year, we honored Kenny "Rooster" Henson. This year we will be honoring Boone Dobbs a young man that came to every Scott Hogsed Day from the very beginning until cancer took him from us in 2013.
As in the past this year is no exception, every kid that attend gets a free t-shirt and a goody bag! So make plans to attend and be sure to bring lawn chairs so you can relax and enjoy the shade while the children are out having a great time. Gates open at 7:00 a.m.
Every year for the past 11 years, the Scott Hogsed Memorial Youth Conservation Day has been orchestrated in August by Mr. Sam Hogsed along with Fred Cook and his entire family, for the sole purpose of educating kids on the outdoor activities. This year will be no different. We certainly hope you can attend! Ages 5-18 are welcome to this free event. Register now!!    www.scotthogsedyouthday.com
Was the information on this page helpful?
This page can also be accessed from:
go.ncsu.edu/readext?370643