Mountain Folk Center Farmer's Market Is Up and Running!
Find this article at:
go.ncsu.edu/readext?359971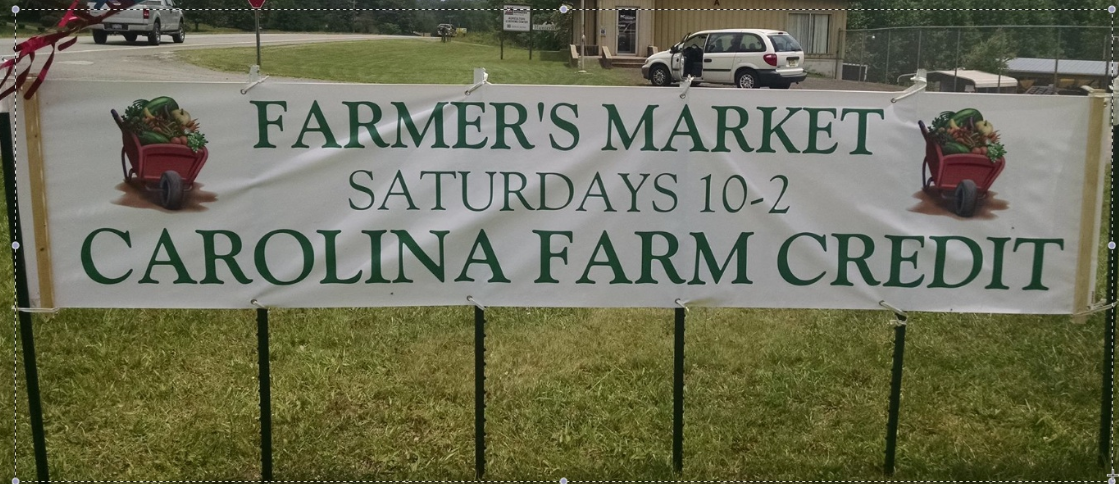 June is such a glorious month. Summer unofficially ushered in on Memorial Day, summer vacation for the kids and fresh summer vegetables start coming in!
A group of concerned Cherokee County residents started a discussion last fall about the possibility of a County Farmer's Market. This discussion was on the heels of the Mountain Folk Center Day that was held at the old county livestock arena during the first weekend of November last year. This group was stating how perfect the Mountain Folk Center would be for a county farmer's market. The growers and could simply back their trucks under the covered arena and sell off the back of their truck. Pretty soon this group was taking their idea to the county commissioners and pitching this idea. They received the county's permission to use the facility and a Farmer's Market was born. June 6 will be the Mountain Folk Center Farmer's Market Grand Opening.
The MFC Farmer's Market has been open since May 23rd, introducing western Cherokee County to this great opportunity to sell locally grown produce. Several local businesses have provided the new Farmer's Market with sponsorships. These sponsorships are being used to purchase insurance and other costs associated with improving the site for farmers coming to the Mountain Folk Center to sell. Local artisans that produce their own wares also encouraged to participate in the market.
If you visit the market, you are likely to see beautiful lettuce grown in a high tunnel, tomatoes and cucumbers grown in a hydrophobic garden, wonderful home made soap and other locally made lotions and creams. The last market even saw chickens, pheasants, and goats. Local musicians provided a nice atmosphere for those visiting the MFC Farmer's Market during the first two openings.
With the approaching long summer days, farmers will soon be enjoying those bountiful harvests. Hopefully the Mountain Folk Center will be a place where a farmer can easily pull their truck into the Mountain Folk Center and sell their locally grown produce. The MFC Market is located at 9275 US Hwy 64 West in Murphy, opened every Saturday from 10:00 a.m. until 2:oo pm. Interested growers or artisans should call Don Dempsey at 837-5752.