Shiitake Mushroom Workshop to Be Offered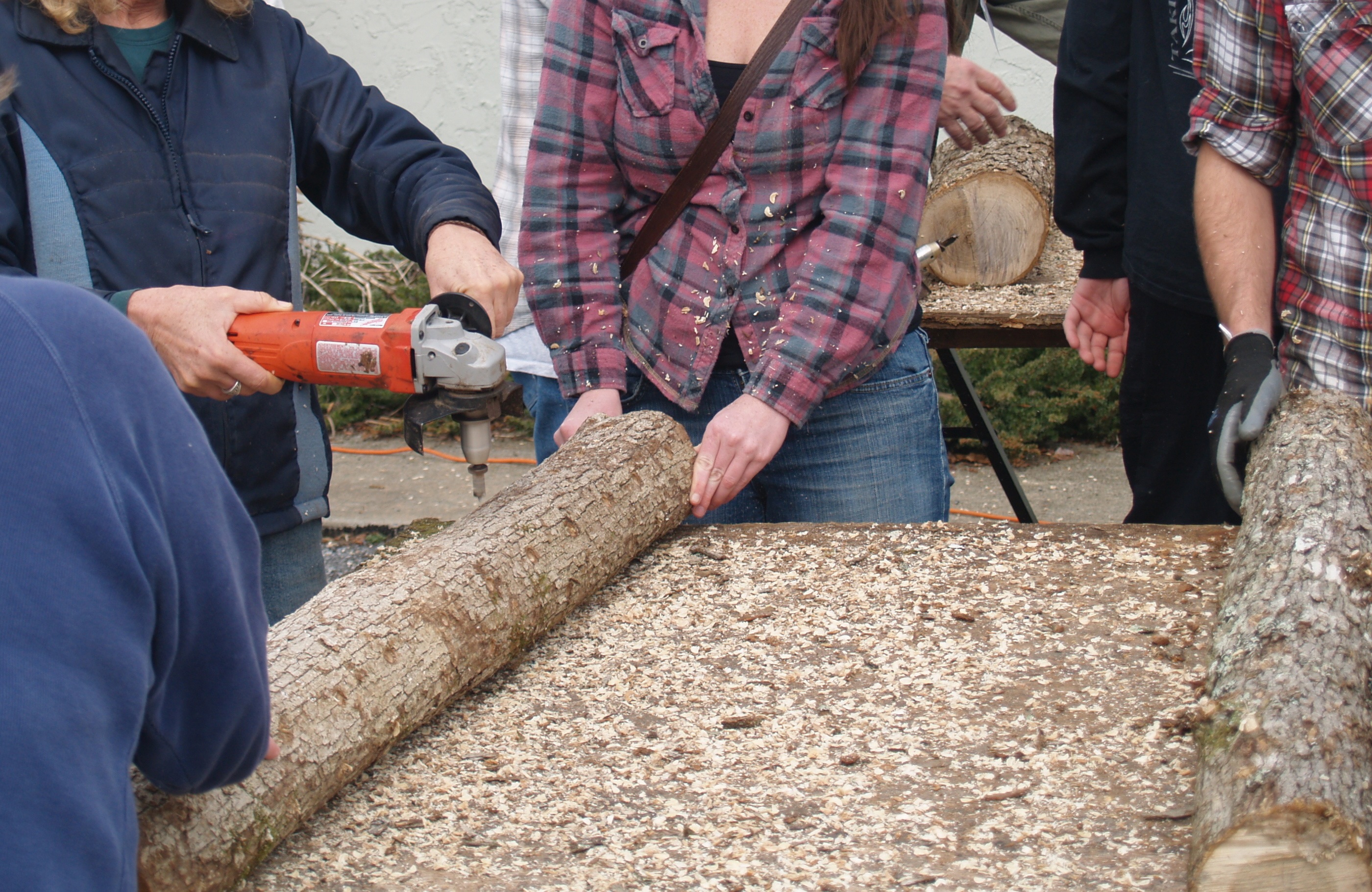 For anyone interested in growing your own mushrooms, there will be a mushroom workshop at Brasstown Community Center on February 23, 9:00-1:00. The educational seminar will provide information and hands-on training for growing mushrooms. Please call or come by the N.C. Cooperative Extension office in Murphy to register. Registration fee will be $15 and will cover the cost of materials such as the mushroom spawn, tools, and wax. If you plan to attend, please bring with you three logs in the following dimensions: 4-6" inches in diameter by 3 to 4' feet in length. Oak, poplar, and cherry are all suitable types of wood, however, oak is preferred for optimal growth and longevity.
It's best to have fresh cut logs. Pre-registration is required and the deadline is 5 p.m. on February 20th. Call immediately, seating is limited and we have had waiting lists in the past mushroom workshops. For more information or to register, please call Cherokee County Extension office at 828.837.2210. This class is part of the Homesteading series of classes offered by Cherokee County Cooperative Extension.